The Right Choice In Door Dings
A ding is a small dent in the car, usually caused by accidental bumps or brushes with the environment. They can be caused by other drivers in parking lots, runaway shopping carts, opening your door too fast, or a loose ball.

Sometimes people think door dings are hard to notice… but imagine you're at the dealership about to test drive a car you're interested in, and then the moment before you step in, a ding in the door catches your eye. Do you still feel the same way about that car? What does the ding say about its previous owner?

Details matter. When we repair door dings, we're thinking about how we want you to feel proud of your vehicle every time you reach for that door handle to step inside..

Our highly-trained repair team specializes in restoring your car back to its former condition. Click below to get a free estimate now, or feel free to contact us with any of your questions or concerns.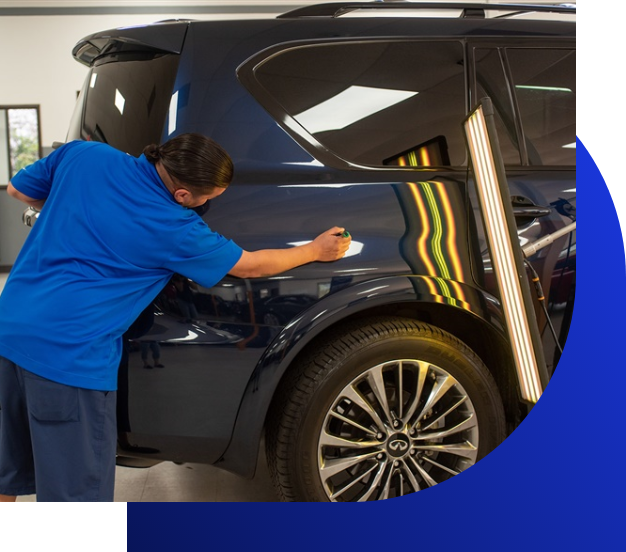 Get in Touch With Us
Caring for your car the way you would.